Learn to Microblade in 3 Days At Our World-Renowned Cosmetic Tattoo Academy
Imagine adding a leg of revenue to your business that earns HUNDREDS per hour by bringing beauty and symmetry to clients' faces…
No Experience?
No Problem! Our Curriculum is structured for all experience levels and has been tested rigorously for 5+ years for efficiency. Our unique EstheticWorldBeauty Training System® will ensure that you receive the best education available, and it will significantly benefit your new career path. Join us and start earning as soon as possible!
 Lifetime Support
 24/7 Text-Call Teacher Support
Full Premium Kit Included
Your Potential
Microblading has never been more sought after than at this point. The average microblading technician charges $400 Per Treatment. The process takes about 60 minutes. If YOU were to see ONE client PER DAY, 5 days a week, you could earn $15,000+ per month. That is not a typo. 1-2 hours a day, five days a week.
We have Got Your Education Covered – What Will You Do With It?
Just a few more spots left!
Knowledge

of Proper Sanitary Regulations 
 Full Lifetime Support and Private Group
A detailed examination of Brow Morphology
Comprehensive background in Color Theory
Full Equipment Training
Knowledge of proper client documentation management
 Our Unique Method of Achieving The Ideal Brow Shape
Live Model Practice
Various Synthetic Skin Training Modules
Skin Type Assessment Module
All Around The World… Why Esthetic World Beauty?
"They say" a true master of their craft is one who can most effectively pass on their knowledge. The power of education lies not only in educators but the students as well. Our Students pave the path in this industry. Esthetic World Beauty has been all over the globe, including Serbia, Russia, Switzerland, Germany, and many more places seeking the most effective and cutting edge permanent makeup education. Our 250+ Class education experience, along with our extensive 3,500+ Client Portfolio, has allowed us to see and learn from the things "you hear about" in microblading courses. From troubleshooting demanding clients, correcting poor work, and achieving pristine pigment retention – Thanks to our unique EstheticWorldBeauty Training System®, we've got the way to equip you for a prosperous and rewarding career as a Microblading Technician.
Microblading Training Reviews
Find out what our students say about us
The Last Microblading Training
Find out how it looks like
ALL OF OUR STUDENTS RECEIVE
BONUS #1
$1200 PREMIUM TRAINING KIT Hand Picked Tools By Esthetic World Beauty "We've created the ultimate Microblading Essentials Toolkit" 
Divider ($100 Value)
 PP Microblading Pigments ($150 Value!)
Disposable Goods ($100 Value)
Several Microblading Tools
 100+ Microblading Blades
100 Pages Training Manual
BONUS #2
COMPREHENSIVE MICROBLADING TRAINING MANUAL 
High Quality Training Manual
Almost 100 Pages Enough for Quick Revision
Step by Step Procedure Descriptions
Many more…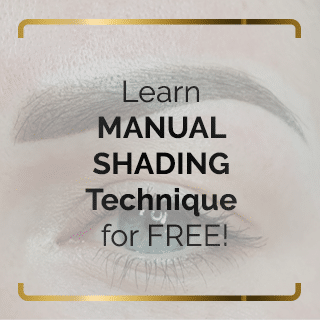 9:30 am - Introduction into the World of Microblading
Licensing & requirements
Work station safety & set up
Consent forms & consultations
Microblading Candidates
Medical/skin contradictions
Color durability
Healing process & aftercare
Tools & blades
Microblading techniques
Depth of penetration
Pigment selections
Colors theory
12:00 pm - Lunch break
12:30 pm - Brow mapping with golden ratio compass;
Drawing /most usual hair patterns/the correct placement of strokes
3:00 pm - Live demo by Danijela Milovanovic
4:30 pm - Question & Answers
Please do expect homework & to have to practice for the next few hours. The performance of it will be required on the 2nd day of the course.
9:00 am - Homework check/correction of eventual mistakes
9:30 am - Hands on brow mapping on each other (fellow students)
11:00 am - Practice on latex
12:30 pm - Lunch
1:00 pm - Continue practice on latex with pigment
4:30 pm - Question & Answers
ABOUT DANIJELA MILOVANOVIC
Danijela Milovanovic is the Founder and CEO of Esthetic World Beauty in Chicago, Illinois, a Permanent Makeup Academy that the IBHE has recognized as a Private Business and Vocational School. More than 3096 students have successfully graduated from EWB Academy and created amazing things in their own PMU business. Her unique and proven EWB Training System® will help you learn PMU procedures and everything you need to start your career.
Danijela won first place in the Advance Microblading Technique category at the International 2018 PMU Congress in Las Vegas. In 2016, she won the 3rd place in European Championship in Permanent Makeup and Microblading Category in Moscow. She has been a competition judge at the most immense International Beauty and PMU Conference in Vietnam.
FREQUENTLY ASKED QUESTIONS
I don't have any experience in Microblading. Is it really possible to learn it in 3 days?
Yes, you will learn the microblading fundamentals. We will teach you how to make perfect strokes and you will be able to practice on live models.
DO I NEED ANY PRIOR LICENSE OR CERTIFICATION TO ATTEND YOUR COURSES?
I'M ALREADY EXPERIENCED. ARE THERE ADVANCED CLASSES?
Where are the Microblading classes held?
Our classes are held in Chicago, Illinois. But if you are not from Chicago, keep in mind that our training center is located just 7 minutes from O'hare International Airport. If you are interested in hotels near our training center, you can find accommodation by clicking here. If you plan to drive to our training center then you are eligible for Free Parking.
How much does training cost?
Price for Microblading Fundamental Training is $2,999
Price for Microblading & Shading Training is $4,799
Price for Shading Training is $1,799
Are there payment plans?
Unfortunately, we do not provide any payment plans. 
How can I contact you?
If you have any additional questions or need more detailed information, do not hesitate to contact us: